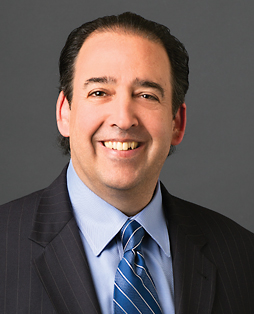 Jeffrey B. Marcus
Senior Vice President Internal Audit
Jeffrey B. Marcus is senior vice president of internal audit effective January 1, 2017. From November 1, 2012, he was vice president and general auditor of the Federal Reserve Bank of Chicago. In this capacity, Marcus also represents the Bank as a member of the Conference of General Auditors. He serves as a liaison to the Bank's management committee, risk policy committee and corporate social responsibility council.
Marcus joined the Federal Reserve Bank of Chicago in 1982 as a financial analyst and subsequently held positions of increasing responsibility in finance, corporate planning, human resources and information technology. Prior to his appointment to vice president and general auditor, he was the vice president, corporate controller and senior procurement officer in the Bank's finance department. He was responsible for corporate accounting, compliance and financial operations and was the "third signer' on the Bank's financial statements. He was also responsible for District procurement operations including the Bank's supplier diversity program.
Throughout his career, Marcus has actively contributed to System committees, particularly in the financial management and procurement communities. He represented the District on the Advisory Group on Financial Management/Auditing Standard Five Steering Group and senior procurement group. He was co-chair of the Procure to Pay Business Steering Group and co-leader of the enrich strategy team.
Marcus earned a B.S. degree in finance from Northern Illinois University and an M.B.A. with a concentration in finance from DePaul University.