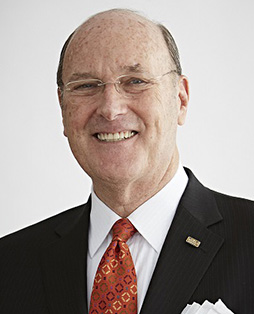 Christopher J. Murphy, III
Class A Director, Term: 2019-2021, 2022-2024
Chairman and Chief Executive Officer
1st Source Bank
South Bend, Indiana
Christopher Murphy is Chairman and Chief Executive Officer of 1st Source Bank. Mr. Murphy contributes his long-term perspective, current knowledge, and extensive contacts in all communities in which the Company does business.
Before assuming leadership of 1st Source in 1979, Mr. Murphy worked at Citibank, and while in college, for the Office of the Comptroller of the Currency, U.S. Department of the Treasury.
Mr. Murphy holds a bachelor's degree in government from the University of Notre Dame, he earned a J.D. from the University of Virginia Law School, and an M.B.A from Harvard Business School. In addition to his responsibilities at 1st Source, Mr. Murphy has served on numerous public and private for profit and not-for-profit boards. He is a member and past chairman of the Indiana Commission for Higher Education which coordinates planning and budgeting for higher education in Indiana. He served on the Board of the University of Chicago Hospitals and Health System and is Chairman of The Medical Education Foundation which serves as the Citizens Advisory Board for the Indiana University School of Medicine, South Bend at Notre Dame. He is a member and past chairman of the Advisory Council of the College of Arts and Letters at the University of Notre Dame and has lectured at the University of Notre Dame Law School London Program and in the Notre Dame Business School. He served as the Chairman of the Federal Reserve Bank of Chicago's Community Depository Institutions Advisory Council (CDIAC) and is also a member of the CDIAC in Washington D.C. at the Federal Reserve Board.