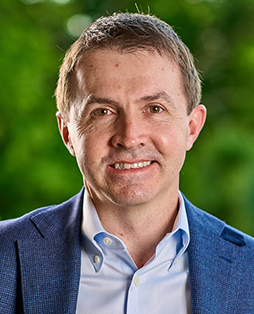 Kevin Nowlan
Director, Term: 2022-2023
Executive Vice President and Chief Financial Officer
BorgWarner Inc.
Auburn Hills, Michigan
Kevin Nowlan was appointed Executive Vice President and Chief Financial Officer in April 2019. In this role, he is responsible for financial reporting and analysis, treasury, tax, internal audit, investor relations, mergers and acquisitions, and information technology.
Prior to joining BorgWarner, Nowlan worked at Meritor for 12 years, where he held various leadership positions, most recently as Senior Vice President and Chief Financial Officer and President of the Trailer and Components businesses. Prior to his career at Meritor, Nowlan worked for GMAC and the General Motors' Treasurer's Office for 12 years in a variety of roles.
Nowlan holds a bachelor's degree in economics, political science and history, and a Master of Business Administration degree from the University of Michigan.