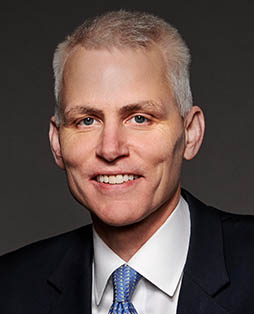 Michael O'Grady
Class A Director, Term: 2020, 2021-2023
Chairman, President & Chief Executive Officer
Northern Trust
Chicago, Illinois
Michael O'Grady is Chairman, President and Chief Executive Officer of Northern Trust, a leading provider of wealth management, asset servicing, asset management and banking to corporations, institutions, affluent families and individuals.
O'Grady joined Northern Trust in 2011 from Bank of America Merrill Lynch, where he served as a managing director in the firm's Investment Banking Group. He joined Merrill Lynch in 1992. Prior to Merrill Lynch, O'Grady worked for Price Waterhouse.
O'Grady earned a bachelor's degree in business administration from the University of Notre Dame and an MBA from Harvard Graduate School of Business.
He is a member of the boards of the Field Museum, Museum of Contemporary Art Chicago, Northwestern Medical Group and the Catholic Extension Board of Directors. He also serves on the Finance Council of the Archdiocese of Chicago, the Board of Advisors of Catholic Charities, and the Civic Committee Commercial Club of Chicago.