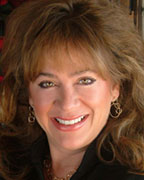 Diane Cullinan Oberhelman
Chairman and Founding Partner, Cullinan Properties, Ltd.
Diane Cullinan Oberhelman has been an Advisory Council member since 2013. She is the chairman and founding partner of Cullinan Properties, Ltd., based in Peoria, IL, with offices in Chicago, IL, and St. Louis, MO. Cullinan Oberhelman entered the real estate arena in 1980 and founded Cullinan Properties in 1988 as a full-service real estate/development company offering brokerage services, asset and construction management, investment services, acquisition services, market analysis, site selection and financial analysis.
Cullinan Oberhelman's awards and recognitions include: induction into Junior Achievement's Central Illinois Business Hall of Fame in 2006; the Boy Scout Distinguished Citizen of the Year Award for Central Illinois in 2005; the Central Illinois Volunteer of the Year Award in 2005; named one of the 25 Women in Leadership in 2002; and the Illinois Chamber of Commerce Athena Award in 1996. Her leadership and board affiliations have included: chairman, Illinois Development Finance Authority; member, Illinois Economic Development Board; member, Multi-Ad Services, Inc., Board of Directors; member, Peoria Civic Center Authority Board; member, Susan G. Komen Board of Directors; and co-chair, Salvation Army Tree of Lights Campaign 2004.