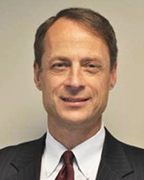 William (Bill) Phelan
President and Co-founder, PayNet, Inc.
William (Bill) Phelan is one of the nation's leading experts on small business credit trends and is president and co-founder of PayNet, Inc. As president, Phelan has grown PayNet into a firm with the largest collection of commercial loans and leases, encompassing more than 23 million contracts worth $1.3 trillion in loan value. Prior to co-founding PayNet, Phelan managed investments for Trustmark Insurance Company in Lake Forest, IL.
Phelan is a member of the Advisory Council on Agriculture, Small Business and Labor of the Chicago Federal Reserve Bank. His expertise is regularly quoted by national media outlets such as Reuters, Bloomberg Business News, CNBC, FOX Business News, and Associated Press. He previously worked at Dain Rauscher Securities, Ernst & Young, and IBM. Phelan has a bachelor of arts from Carleton College, an MBA from Loyola University GSB and the Chartered Financial Analyst (CFA) designation.