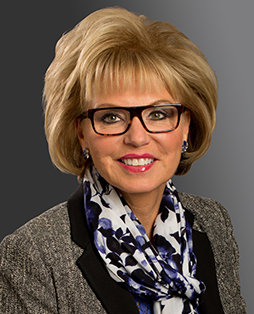 Sandra E. Pierce
Director, Term: 2016-2017, 2018-2020
Senior Executive Vice President
Private Client Group and Regional Banking Director
Chairman of Huntington Michigan
The Huntington National Bank
Southfield, MI
Sandra (Sandy) Pierce joined Huntington in 2016 after the merger with FirstMerit and leads the Private Client Group, Regional Presidents, Public Affairs, Corporate Communications and Regional Marketing teams. While at FirstMerit, Pierce was appointed to Vice Chairman of FirstMerit Corporation and Chairman and Chief Executive Officer of FirstMerit Michigan.
A native of Detroit, Pierce received her bachelor's degree in business administration/marketing and her M.B.A. in business administration/finance from Wayne State University. She is a board member of Barton Malow Enterprises and Penske Automotive Group. She also serves as the current chair of Henry Ford Health System and is the immediate past chair of the Detroit Financial Advisory Board.
Current business associations and civic involvement includes board membership on Federal Reserve Bank of Chicago, Detroit Branch; Business Leaders for Michigan (Vice Chairman, Executive Committee, Audit Chair); College for Creative Studies; Detroit Economic Club (Board of Directors; Executive Committee); Detroit Regional Chamber (Prior Chair); Downtown Detroit Partnership; Detroit RiverFront Conservancy; The Parade Company (Prior Chair, Board of Directors), and United Way for Southeastern Michigan.