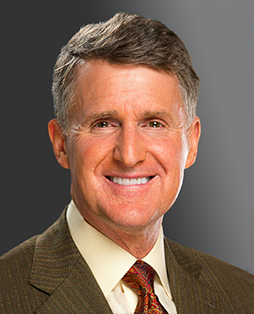 Rip Rapson
Director, Term: 2016-2018
President and Chief Executive Officer
The Kresge Foundation
Troy, Michigan
Rip Rapson is President and Chief Executive Officer of the Kresge Foundation, a $3.5 billion private, national foundation dedicated to expanding opportunities for vulnerable people in America's cities.

Since 2006, he has expanded Kresge's grantmaking and investing tools to improve the economic, social, cultural and environmental conditions of urban life across the nation and in Kresge's hometown of Detroit. In 2014, the foundation made grant and investment commitments totaling more than $150 million.
A veteran of public policy and philanthropic leadership, Mr. Rapson's experience includes civic administration, private law practice and strategic foundation governance. His work has elevated many public issues including early childhood development, urban revitalization, environmental preservation and arts and cultural support.
He is active in his profession and in his community serving as a board member for ArtPlace America, Living Cities, Local Initiatives Support Corporation (LISC), Detroit RiverFront Conservancy, Downtown Detroit Partnership and M-1 Rail.