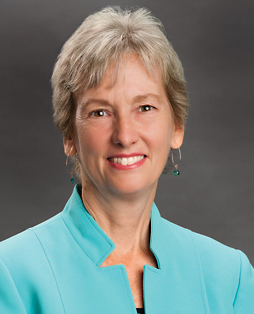 Pamela Rieger
Senior Vice President, Enterprise Strategy and Risk Management, Business Continuity, Business Transformation and Information Security
Pamela Rieger is a member of the Bank's executive committee and is senior vice president of Enterprise Strategy and Risk Management, Business Continuity, Business Transformation and Information Security.
Rieger joined the Bank in 1985, and has held various leadership roles in several areas of the Bank including supervision and regulation, reserves and payments system risk, human resources and leadership development. Rieger was promoted to Assistant Vice President of the Bank's Talent Management function in 2004 and was promoted to Vice President in 2007 to oversee organizational support for the Supervision and Regulation department. She was promoted to Senior Vice President in 2016 and transferred to her current role in 2018.
Rieger received a bachelor's degree in finance from Illinois State University, and an M.B.A., with a focus in finance and policy, from the University of Chicago.