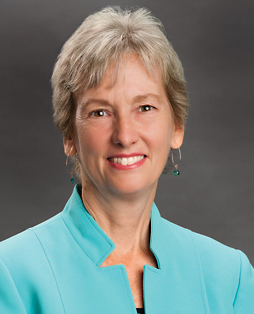 Pamela Rieger
Senior Vice President, Enterprise Strategy and Risk Management, Business Continuity, Business Transformation and Information Security
Pamela Rieger is a senior vice president the in the supervision and regulation department of the Federal Reserve Bank of Chicago. Rieger leads the department oversight division, which includes responsibility for applications and enforcement, budget, business planning and analytics, business process improvement, quality management, talent management and technology and records management disciplines.

Rieger joined the Bank in 1985, and has held various examination and management roles in several areas of the Bank including finance, safety and soundness, compliance, reserves and payments system risk, human resources and leadership development.

During her tenure, Rieger has made many strategic contributions within the Seventh District. She led a number of transformational efforts throughout the financial crisis and actively works toward expanding the Chicago Fed's supervisory and regulatory efforts across the Federal Reserve System. Riegercurrently directs the System's Records Management and Support Office.

Rieger received a bachelor's degree in finance from Illinois State University, and an M.B.A., with a focus in finance and policy, from the University of Chicago.