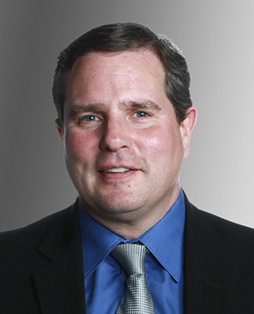 Michael L. Seneski
Director, Term: 2015-2017, 2018-2019
Chief Financial Officer
Credibly
Troy, Michigan
As the CFO of Credibly, Mr. Seneski is responsible for overseeing the company's financial strategy to drive growth, operational excellence, and long-term market leadership.
Prior to joining Credibly, Mr. Seneski has over 28 years of finance and operations experience at Ford Motor Company. He held numerous leadership positions, serving as Director of Mobility, Director of Corporate Strategy, Controller of Global and U.S. Marketing and Sales, and Assistant Treasurer. He also served as the CFO and Treasurer of Ford Motor Credit.
Seneski was key in managing Ford's credit operations, where he led a global finance and accounting team and oversaw numerous innovations in the funding space. Through best-in-class risk management, capital stress-testing, leverage, liquidity, and regulatory review, Seneski improved the capital strategy for one of the largest captive financial entities in the world.
In addition, Mr. Seneski serves on the Board of the Federal Reserve Bank of Chicago - Detroit Branch, where he was Chairman in 2016-2017. He is also the Vice-President for the Broad School Alumni Board at Michigan State University.
He received a bachelor's degree in general business administration from Michigan State University in 1987 and a master's in business administration from the Haas School of Business at the University of California, Berkeley in 1989.
About Credibly
Credibly is a Data Science-driven FinTech lending platform which improves the speed, cost, experience, and choice of capital to SMBs. The company provides balance sheet, syndication, and off-balance sheet funding options, while offering its partners access to its robust data science capabilities.
Founded in 2010, Credibly has funded more than $600MM to over 16,000 SMBs, while maintaining a strong emphasis on risk management and a culture of compliance. In 2017 Credibly was successful in acquiring the servicing rights to another alternative lender's $250MM portfolio. Credibly was selected because of its proven approach to measuring and managing risk.
Credibly headquarters are in Troy, Michigan, with offices in New York and Arizona.