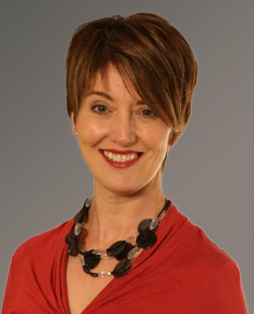 Connie Theien
Senior Vice President, Industry Relations and Faster Payments Strategy Leader
Connie Theien serves as the senior vice president of industry relations and the faster payments strategy leader for the Federal Reserve System. Theien leads efforts to engage payments stakeholders in advancing strategies for improving the U.S. payment system and in collaborating to encourage implementation and adoption of faster payments in the United States.
Theien leads stakeholder engagement by supporting various industry and Federal Reserve work groups and initiatives. She also leads the engagement strategy for the Fed Payments Improvement Community, a group that includes thousands of stakeholders from across the payments ecosystem, to improve the end-to-end speed, efficiency and security of payments in the country.
As part of the Federal Reserve's payments improvement leadership team, she established and managed the Faster and Secure Payments Task Forces, a coalition of 500+ stakeholders that worked from 2015-2018 to lay important groundwork for advancing payments speed and security.
In her tenure at the Federal Reserve, Theien established national marketing in 2004 and industry relations in 2013. Prior to coming to the Fed, she led marketing and public relations efforts for nonprofit, retail and academic organizations. Theien holds a B.A. in speech communication from the University of Minnesota and an M.B.A. from the University of Minnesota's Carlson School of Management.