Employment by Industry Sector for 1980-2008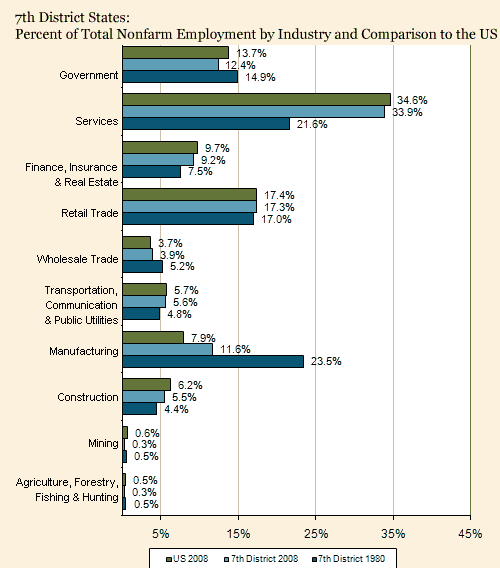 For the Seventh District employment shares have remained remarkably stable with the exception of employment share losses in manufacturing and gains in service. In most District states service employment is at least 30 percent of the total.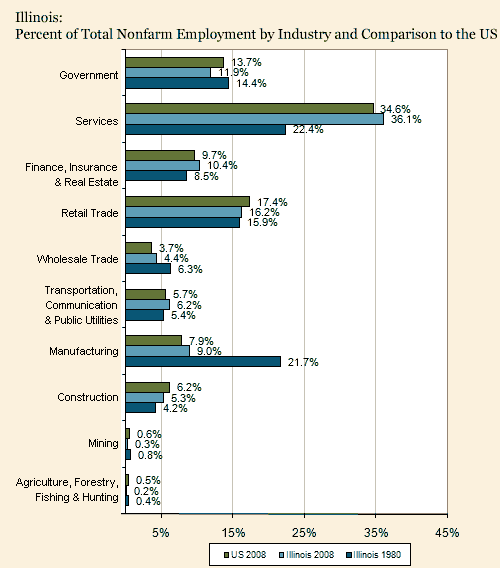 Illinois employment base has had a dramatic restructuring. Service gains dominate and manufacturing shrinks.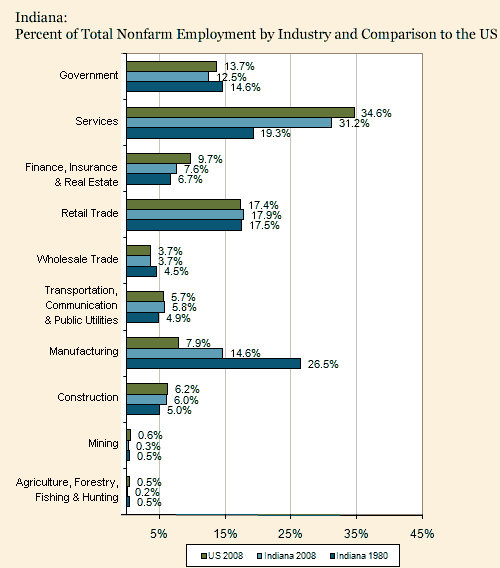 In Indiana services have seen the fastest employment growth, but manufacturing employment in still 16 percent of state jobs.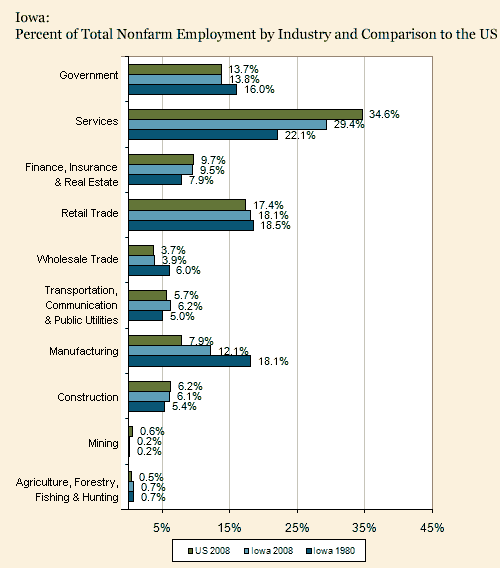 In Iowa employment composition has stayed more constant. Service share gains are smaller as well as manufacturing losses.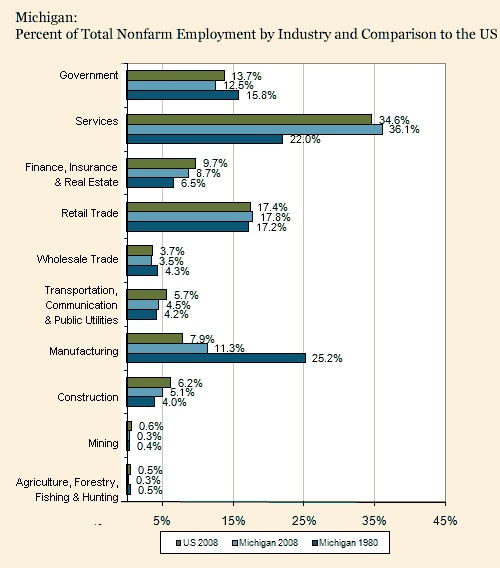 Michigan's employment structure has changed significantly. Both gains in service share of jobs and declines in manufacturing are dramatic.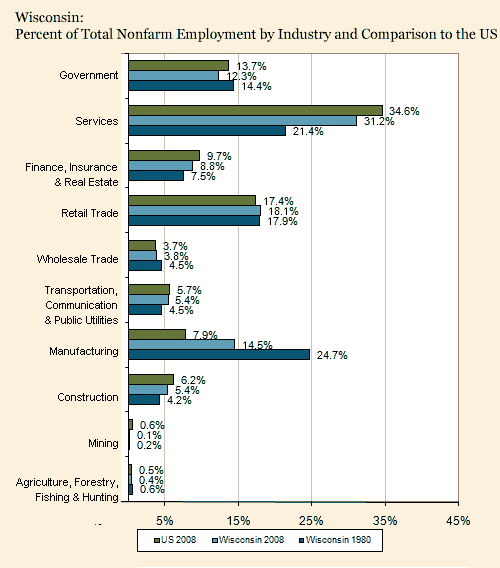 Wisconsin's share of manufacturing jobs is the highest in the district. Service gains are significant.
Source for all charts: Bureau of Economic Analysis
SIC stands for Standard Industrial Classification
NAICS stands for North American Industry Classification System
FIRE stands for Finance, Insurance and Real Estate