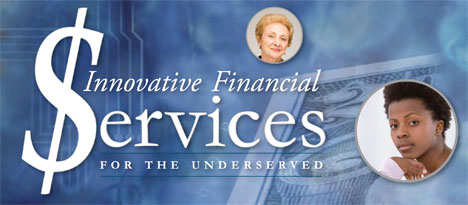 The Community Affairs Officers of the Federal Reserve System hosted the conference,
Innovative Financial Services for the Underserved: Opportunities and Outcomes
, the sixth biennial Community Affairs Research Conference to encourage objective research into financial services issues affecting low- and moderate-income individuals, families, and communities.  
This conference explored the role, processes and outcomes of innovation in financial services for low- and moderate-income consumers and underserved populations. Leading researchers presented original and objective research that can inform innovative market and product development through a framework that moves from:
individual consumer preferences and behaviors with focus on consumer finance products, to
influences that affect market participation such as financial education and institutional structures, to
effects of mortgage products on both performance and wealth creation, to approaches for shaping market participation.
Back To Top