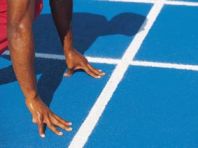 The Federal Reserve Bank of Chicago's Community Development and Policy Studies division and the Helen Bader Foundation are pleased to invite you to a workshop entitled, Community Development Financial Institutions: At the Crossroads in Wisconsin. The workshop will be held on Wednesday, December 1, at the Helen Bader Foundation in Milwaukee. We would be pleased to have you and/or a senior member of your staff, join us for this important event.

This seminar seeks to bring together Wisconsin's community development financial institutions (CDFIs) to provide an opportunity to learn about and from each other, network, understand the state of the industry, explore issues of common concern and find ways in which the industry may move forward in unity and through collaboration. This conference features panel discussions on approaches to CDFI sustainability and the benefits and drawbacks to taking a collective approach to issues of common concern; a luncheon keynote address by CDFI Fund Director Donna Gambrell (invited); as well as representatives from the CDFI Fund who are available to provide technical assistance.

Admittance to this workshop is by invitation only. Seating is very limited. Register today!
Back To Top