Seventeenth Annual Automotive Outlook Symposium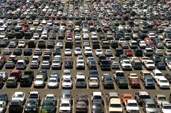 On June 3-4, 2010, the Federal Reserve Bank of Chicago will host its Seventeenth Annual Automotive Outlook Symposium at its Detroit Branch.
The symposium will begin on Thursday afternoon with a tour of NextEnergy, a leading research and development center for alternative and renewable energy located in Detroit's entrepreneurial TechTown. During the tour, we will be visiting their hydrogen fueling station and their 18,400 sq ft research laboratory, where they develop alternative energy technologies. In addition, we will hear how NextEnergy assists in improving Detroit's economy as well as their biodiesel research. Following the tour, there will be a dinner held at the Federal Reserve Bank of Chicago's Detroit Branch where Ron Bloom, the Senior Advisor to the Secretary of the Treasury on the President's Task Force on the Automotive Industry, will be giving a keynote speech. These events are sponsored by J. D. Power and Associates.
On Friday, June 4, the symposium convenes at the Detroit Branch of the Federal Reserve Bank of Chicago. This year's symposium focuses on the near-term outlook for sales and the long-term landscape of automotive production. The topics include the perspective of the auto industry from the financial sector; the vehicle sales outlook from the OEM (original equipment manufacturers) perspective; medium- and heavy-duty truck industry outlook; dealers'perspectives on the sales outlook; the future of the supplier industry post-restructuring; and the consensus outlook of symposium participants.