Sixth Annual Community Bankers Symposium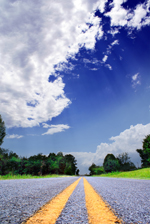 Lessons to Lead Us Forward
The Sixth Annual Community Bankers Symposium will be held at the Federal Reserve Bank of Chicago on Friday, November 19, 2010. The symposium will begin at 8:00 a.m. with a continental breakfast, include a buffet luncheon at noon and conclude by 4:00 p.m. You are invited to network at a reception on Thursday, November 18, from 5:00 p.m. until 6:30 p.m. 
This year's Symposium will focus on Lessons to Lead Us Forward.  As we continue to adjust to the recent financial crisis, including industry and regulatory changes, all parties will need to reflect upon and apply lessons learned to future endeavors.  Topics are geared to an audience of board members, presidents and chief executive officers from state member and non-member banks, bank holding companies, regulatory agencies, and banking trade associations. 
When your registration was received, your name was added to the attendee list and confirmation was sent to your attention via e-mail. Registration is now closed to additional participants.
If you have any questions about the symposium, please contact Charmaine Cerveny (phone number and email link provided in the right-hand sidebar).
Friday, 11/19/10
8:15 AM
Welcome
Mark H&nbspKawa
,
Vice President
,
Federal Reserve Bank of Chicago
8:30 AM
Opening Remarks
Cathy&nbspLemieux
,
Executive Vice President
,
Federal Reserve Bank of Chicago
8:45 AM
Consumer Protection under Dodd-Frank: The View from Washington
Leonard&nbspChanin
,
Deputy Director
,
Board of Governors of the Federal Reserve System
9:45 AM
Current Banking Conditions/Economic Update
Carl R&nbspTannenbaum
,
Senior Vice President
,
Federal Reserve Bank of Chicago
11:00 AM
State Regulatory Perspective: A View from around the States
Moderator
Neil&nbspMilner
,
President and Chief Executive Officer
,
Conference of State Bank Supervisors
Panelists
Jorge A&nbspSolis
,
Director
,
Illinois Department of Financial and Professional Regulation
Ken&nbspRoss
,
Commissioner
,
Michigan Office of Financial and Insurance Regulation
Thomas B&nbspGronstal
,
Superintendent of Banking
,
Iowa Department of Commerce
Randall L&nbspRowe
,
Bank Supervisor
,
Indiana Department of Financial Institutions
1:30 PM
Keynote Speaker
Karen M&nbspThomas
,
Senior Executive Vice President
,
Independent Community Bankers of America
2:30 PM
Closing Remarks
M Anthony&nbspLowe
,
Regional Director
,
Federal Deposit Insurance Corporation