Twenty-Fourth Annual Economic Outlook Symposium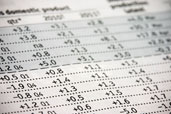 The Federal Reserve Bank of Chicago will host its twenty-fourth annual Economic Outlook Symposium at its third floor conference center. The symposium will focus on the forces shaping the U.S. recovery during 2011. For an overview of past symposiums an other supplemental information, we suggest you visit the Conference Materials tab. A press release providing an overview of the participants' consensus forecast and supplemental information is scheduled to be released at 11:00 am CT on December 6, 2010.
Friday, 12/03/10
8:30 AM
Registration and Continental Breakfast
9:00 AM
Welcome
Daniel&nbspSullivan
,
Executive Vice President and Director of Research
,
Federal Reserve Bank of Chicago
William&nbspStrauss
,
Senior Economist and Economic Advisor
,
Federal Reserve Bank of Chicago
Adolfo&nbspLaurenti
,
Deputy Chief Economist
,
Mesirow Financial
10:30 AM
Presentations
Yingzi&nbspSu
,
Senior Economist
,
General Motors Global Economics and Trade
Robert&nbspDiCianni
,
Marketing Manager
,
ArcelorMittal USA
1:15 PM
Labor Market Presentation
Daniel&nbspAaronson
,
Vice President
,
Federal Reserve Bank of Chicago
2:15 PM
Heavy Machinery Presentation
Betty&nbspKouo
,
Senior Economist
,
Caterpillar, Inc.
3:00 PM
Closing Remarks
Last Updated: 12/01/2010
Conference Forecast and Supplemental Information
A link to the economic Forecast forecast form is here. We also have included a link to our symposium series, where you can review past conferences and Chicago Fed Letter summaries.