Twenty-Fourth Annual Economic Outlook Symposium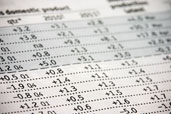 The Federal Reserve Bank of Chicago will host its twenty-fourth annual Economic Outlook Symposium at its third floor conference center. The symposium will focus on the forces shaping the U.S. recovery during 2011. For an overview of past symposiums an other supplemental information, we suggest you visit the Conference Materials tab. A press release providing an overview of the participants' consensus forecast and supplemental information is scheduled to be released at 11:00 am CT on December 6, 2010.
Friday, 12/03/10
8:30 AM
Registration and Continental Breakfast
9:00 AM
Welcome
Daniel&nbspSullivan
,
Executive Vice President and Director of Research
,
Federal Reserve Bank of Chicago
William&nbspStrauss
,
Senior Economist and Economic Advisor
,
Federal Reserve Bank of Chicago
Adolfo&nbspLaurenti
,
Deputy Chief Economist
,
Mesirow Financial
10:30 AM
Presentations
Yingzi&nbspSu
,
Senior Economist
,
General Motors Global Economics and Trade
Robert&nbspDiCianni
,
Marketing Manager
,
ArcelorMittal USA
1:15 PM
Labor Market Presentation
Daniel&nbspAaronson
,
Vice President
,
Federal Reserve Bank of Chicago
2:15 PM
Heavy Machinery Presentation
Betty&nbspKouo
,
Senior Economist
,
Caterpillar, Inc.
3:00 PM
Closing Remarks
Last Updated: 12/01/2010
Hotel Information
Club Quarters
111 W Adams St
(212) 575-0006
To make a reservation, please call member services at (212) 575-0006 and mention group code FRB122 to receive the conference rate of $119 per night plus 15.4 percent tax. The cut-off date for this rate is November 8. After this date, you may still make reservations at the prevailing rate as long as rooms are available. 
The Club Quarters is located within the financial district of Chicago, about 2 blocks away from the Chicago Fed. Amenities include a  fitness room, private club room with complimentary coffee, tea, newspapers, etc. and free chilled purified water on each floor by the elevator bank. Guest rooms feature free high-speed internet access/wired at desk, task lighting and ergonomic chairs as well as luxury bedding and sheets. This location also houses the Elephant & Castle Pub and Restaurant for dining or room service. If you have any questions or need assistance making a reservation, please contact Sandy Schneider at sandy.schneider@chi.frb.org or (312) 322-8203.
Conference Forecast and Supplemental Information
A link to the economic Forecast forecast form is here. We also have included a link to our symposium series, where you can review past conferences and Chicago Fed Letter summaries.