2010 Regional Home Ownership Preservation Initiative (HOPI) Annual Plenary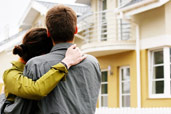 The impact of the foreclosure crisis continues to be front and center for the Chicago region's towns, villages and cities. The 2010 Regional HOPI Annual Plenary meeting will be an opportunity to hear from experts on economic and foreclosure trends, as well as a chance to share information about successes, challenges and emerging initiatives from peers and practitioners throughout the region. Topics to be covered include:
How to best keep families in their homes in current market conditions
Continued supply of vacant and foreclosed homes – how to minimize neighborhood disinvestment and generate neighborhood confidence for rental and for sale
Emerging Initiatives including new efforts regarding Mortgage Fraud; Housing Action Illinois's Servicer Initiative and the Cook County Mediation Program
Currently, dozens of individuals are involved in Regional HOPI through participation in annual planning and information sharing meetings, regular coordination meetings and/or receipt of information via Regional HOPI's list serve. If you have not already done so, please take a moment to view Regional HOPI's website at regionalhopi.org and sign up for regular updates.
Event is Invitation Only.