Improving Security for Online and Card Not Present Transactions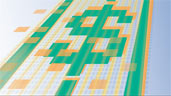 On September 26, 2011, the Federal Reserve Bank of Chicago and the Secure Remote Payment Council co-sponsored an invitation-only symposium focused on security issues for remote payments. During this complimentary event, thought leaders from throughout the payments industry, law enforcement, academia and government will convene to discuss the following issues related to Internet, mobile and card not present payments:
How secure are internet and mobile payments?
What are the issues associated with using consumer debit instruments for remote payments?
How can merchants and financial institutions decrease their losses associated with such payments?
Over the past few years, the payments market in the U.S. has experienced a surge in data compromises. Since 2004, there have been about three breaches for every U.S. resident. Some of the stolen information is then used for fraudulent payment purchases, especially through the non-face to face channels (remote) such as Internet and mobile. Fraud management systems have not necessarily been sufficiently upgraded to handle new payment technologies. While payment providers continue to invest heavily in risk mitigation programs for legacy payments, there is an urgent need for upgraded security for these new payment methods as well. These issues are particularly important at this juncture amidst a growing list of threats and compromises announced almost each and every day: RSAs SecurID, Sony's PlayStation and Michael's craft stores, among many others. The safety and vitality of the retail payments market is under assault and a wake-up call for market participants is needed. We urgently need to get ahead of the problem if the industry is going to continue to serve customers in a convenient and efficient fashion.
Monday, 09/26/11
9:00 AM
Introduction
David&nbspMarshall
,
Senior Vice President
,
Federal Reserve Bank of Chicago
9:15 AM
Session 1: The State of Securing Remote Payments
Online retail sales continue to grow steadily. A new forecast by a leading research firm predicts that e-commerce sales in the U.S. will keep growing at a 10 percent compound annual growth rate through 2014. In addition, sales completed using mobile devices are showing signs of green shoots and could soon ignite into full bloom, resulting in another new sales channel. However, in 2008, $2.7 billion was lost to online payment fraud. These losses were absorbed by merchants, consumers and financial institutions. These numbers raise several questions  that will be discussed in this session.
Moderator
Julie&nbspSaville
,
Vice President
,
STAR® Network
Speakers
Terry D&nbspDooley
,
Chief Information Officer
,
SHAZAM
Annemarei D (Mimi)&nbspHart
,
President
,
Magtek
John&nbspMacAllister
,
President and Founder
,
Dorado Industries, Inc.
Richard&nbspRushing
,
Senior Director of Information Security
,
Motorola
11:00 AM
Session 2: The State of Play in Cyberpayments Fraud
Gaps in remote payment security and data integrity create opportunities for fraud and other illegal activities. In this session, we will examine the major areas of fraud, how the perpetrators do what they do and what law enforcement and others are doing to combat fraud. In addition, the panel will address ways in which payments can be made more secure and what policies are needed to improve risk mitigation.
Moderator
Richard&nbspPorter
,
Vice President and Senior Research Advisor
,
Federal Reserve Bank of Chicago
Speakers
Mark&nbspGreene
,
Chief Executive Officer
,
FICO
BC&nbspKrishna
,
President and Chief Executive Officer
,
MineralTree
Jim&nbspReno
,
Distinguished Engineer
,
CA Technologies
1:30 PM
Session 3: How Well Has the Industry Innovated to Secure Remote Payments?
Transactions via eCommerce and mCommerce are the largest growing channels in payments today. Consumers are flocking to these channels because of the convenience, cost savings and product selection depth associated with transactions on these new media. In this session, industry experts will address the current state of "card not present" payments transactions. They will also discuss how well the industry has worked together in addressing these problems.   
Introduction of Afternoon Sessions
Dennis F&nbspLynch
,
Past Chief Executive Officer
,
NYCE Corporation
Moderator
Katy&nbspJacob
,
Business Economist
,
Federal Reserve Bank of Chicago
Speakers
Robert O&nbspCarr
,
Chief Executive Officer and Chairman
,
Heartland Payment Systems
Michael A Keresman&nbspIII
,
Chief Executive Officer, President and Chairman
,
CardinalCommerce Corporation
Richard A&nbspParry
,
Senior Vice President, Consumer Risk Management
,
JPMorganChase
Randy&nbspVanderhoof
,
Executive Director
,
The Smart Card Alliance
3:15 PM
Session 4: Where Do We Go from Here?
In this session, our expert panelists will discuss what the future holds. They will consider whether new technologies will be developed to reduce fraud and increase consumer and merchant confidence. They will also consider the roles that government, banks and law enforcement should play in securing these payments and will highlight the tools needed to provide this security.
Moderator
Paul&nbspTomasofsky
,
President
,
Secure Remote Payment Council
Speakers
Rahul&nbspGupta
,
President, Card Services
,
Fiserv
Mark&nbspHorwedel
,
Chief Executive Officer
,
Merchant Advisory Group
Tyler&nbspMoore
,
Visiting Assistant Professor, Computer Science
,
Wellesley College
Richard J&nbspSullivan
,
Senior Economist
,
Federal Reserve Bank of Kansas City
5:00 PM
Reception
Last Updated: 10/03/2011