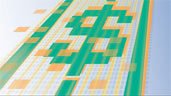 On September 26, 2011, the Federal Reserve Bank of Chicago and the Secure Remote Payment Council will co-sponsor an invitation-only symposium focused on security issues for remote payments. During this complimentary event, thought leaders from throughout the payments industry, law enforcement, academia and government will convene to discuss the following issues related to Internet, mobile and card not present payments:
How secure are internet and mobile payments?
What are the issues associated with using consumer debit instruments for remote payments?
How can merchants and financial institutions decrease their losses associated with such payments?
Over the past few years, the payments market in the U.S. has experienced a surge in data compromises. Since 2004, there have been about three breaches for every U.S. resident. Some of the stolen information is then used for fraudulent payment purchases, especially through the non-face to face channels (remote) such as Internet and mobile. Fraud management systems have not necessarily been sufficiently upgraded to handle new payment technologies. While payment providers continue to invest heavily in risk mitigation programs for legacy payments, there is an urgent need for upgraded security for these new payment methods as well. These issues are particularly important at this juncture amidst a growing list of threats and compromises announced almost each and every day: RSAs SecurID, Sony's PlayStation and Michael's craft stores, among many others. The safety and vitality of the retail payments market is under assault and a wake-up call for market participants is needed. We urgently need to get ahead of the problem if the industry is going to continue to serve customers in a convenient and efficient fashion.

Please check back to this website for the agenda and updates.

Back To Top