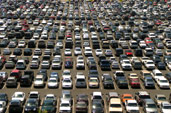 On May 31 and June 1, 2012, the Federal Reserve Bank of Chicago hosted its Nineteenth Annual Automotive Outlook Symposium at its Detroit Branch.
The symposium included near-term automotive and outlook and the long-term structure of the industry. On Thursday, May 31, there was a reception held at the Piquette Avenue Model T Plant located at 461 Piquette Ave, Detroit, MI. Detroit's Ford Piquette Avenue Plant is the birth place of the Model T and is the only example of an early Detroit auto factory open to visitors. You will see where Henry Ford designed the Model T and built the first 12,000 "Tin Lizzies." In addition to a tour of the facility, George Magliano of IHS Automotive will give a brief economic outlook on where we are in this current automotive recovery.
On Friday, June 1, the symposium was held at the Detroit Branch of the Federal Reserve Bank of Chicago. A press release with details of the symposium is available.
Back To Top