Symposium on Central Clearing of Over-the-Counter Derivatives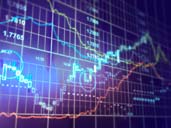 This symposium on the central clearing of over-the-counter derivatives addressed policy issues related to the design, operation and regulation of central counterparties (CCPs). Participants drawn from CCP operators, derivatives dealers, investors, regulators and academia focused attention on a range of key public policy issues. 
Friday, 04/06/12
8:25 AM
Opening Remarks
David A&nbspMarshall
,
Senior Vice President, Associate Director of Research and Director of Financial Markets
,
Federal Reserve Bank of Chicago
8:30 AM
Panel 1: CCP Default Management
Moderator
Douglas W&nbspDiamond
,
Merton H. Miller Distinguished Service Professor of Finance and Neubauer Family Faculty Fellow
,
University of Chicago Booth School of Business
Panelists
Stanislav&nbspIvanov
,
Chief Risk Officer
,
ICE Clear Credit
Edward&nbspMurray
,
Partner, Derivatives and Structured Finance Group
,
Allen & Overy LLP
,
S. Samuel Arsht Professor of Corporate Law
,
University of Pennsylvania Law School
Honorable Jill E&nbspSommers
,
Commissioner
,
U.S. Commodity Futures Trading Commission
Kimberly S&nbspTaylor
,
Managing Director and President, CME Clearinghouse Division
,
CME Group
10:30 AM
Panel 2: Cross-Jurisdictional Issues, Interoperability
Moderator
Derek&nbspWest
,
Director of the Centre of Excellence for Derivatives
,
Quebec Autorité des Marchés Financiers
Panelists
Byron&nbspBaldwin
,
Senior Vice President
,
Eurex
Mark&nbspChambers
,
Senior Manager, Payments System Stability, Payments Policy Department
,
Reserve Bank of Australia
Adam W&nbspGlass
,
Chief Counsel, Division of Risk, Strategy and Financial Innovation
,
U.S. Security and Exchange Commission
Agnes&nbspKoh
,
Senior Vice President and Head, Clearing Risk
,
Singapore Exchange
Thomas&nbspNellen
,
Economic Advisor, Oversight
,
Swiss National Bank
12:00 PM
Luncheon and Keynote Speaker
Daniela&nbspRusso
,
Director General, Payments and Markets Infrastructure
,
European Central Bank
2:00 PM
Panel 3: Collateral and Account Segregation
Moderator
Randall S&nbspKroszner
,
Norman R. Bobins Professor of Economics
,
University of Chicago Booth School of Business
Panelists
Michael&nbspClarke
,
Managing Director
,
Goldman Sachs & Co.
Adam&nbspCooper
,
Senior Managing Director and General Counsel
,
Citadel Investment Group, L.L.C.
Daniel&nbspHeller
,
Head of Secretariat, Committee on Payment and Settlement Systems
,
Bank for International Settlements
Manmohan&nbspSingh
,
Senior Economist
,
International Monetary Fund
Cícero Augusto Vieira&nbspNeto
,
Chief Operating, Clearing & Depository Officer and Member of the Executive Board
,
BM&F Bovespa SA
3:30 PM
Reception
Last Updated: 03/19/2012