Symposium on Central Clearing of Over-the-Counter Derivatives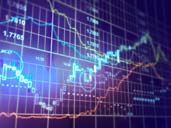 This symposium on the central clearing of over-the-counter derivatives will address policy issues related to the design, operation and regulation of central counterparties (CCPs). Participants drawn from CCP operators, derivatives dealers, investors, regulators and academia will focus attention on a range of key public policy issues. Please check this link regularly for updates. 
Friday, 04/06/12
8:25 AM
Opening Remarks
David A&nbspMarshall
,
Senior Vice President, Associate Director of Research and Director of Financial Markets
,
Federal Reserve Bank of Chicago
8:30 AM
Panel 1: CCP Default Management
Moderator
Douglas W&nbspDiamond
,
Merton H. Miller Distinguished Service Professor of Finance and Neubauer Family Faculty Fellow
,
University of Chicago Booth School of Business
Panelists
Stanislav&nbspIvanov
,
Chief Risk Officer
,
ICE Clear Credit
Edward&nbspMurray
,
Partner, Derivatives and Structured Finance Group
,
Allen & Overy LLP
,
S. Samuel Arsht Professor of Corporate Law
,
University of Pennsylvania Law School
Honorable Jill E&nbspSommers
,
Commissioner
,
U.S. Commodity Futures Trading Commission
Kimberly S&nbspTaylor
,
Managing Director and President, CME Clearinghouse Division
,
CME Group
10:30 AM
Panel 2: Cross-Jurisdictional Issues, Interoperability
Moderator
Derek&nbspWest
,
Director of the Centre of Excellence for Derivatives
,
Quebec Autorité des Marchés Financiers
Panelists
Byron&nbspBaldwin
,
Senior Vice President
,
Eurex
Mark&nbspChambers
,
Senior Manager, Payments System Stability, Payments Policy Department
,
Reserve Bank of Australia
Adam W&nbspGlass
,
Chief Counsel, Division of Risk, Strategy and Financial Innovation
,
U.S. Security and Exchange Commission
Agnes&nbspKoh
,
Senior Vice President and Head, Clearing Risk
,
Singapore Exchange
Thomas&nbspNellen
,
Economic Advisor, Oversight
,
Swiss National Bank
12:00 PM
Luncheon and Keynote Speaker
Daniela&nbspRusso
,
Director General, Payments and Markets Infrastructure
,
European Central Bank
2:00 PM
Panel 3: Collateral and Account Segregation
Moderator
Randall S&nbspKroszner
,
Norman R. Bobins Professor of Economics
,
University of Chicago Booth School of Business
Panelists
Michael&nbspClarke
,
Managing Director
,
Goldman Sachs & Co.
Adam&nbspCooper
,
Senior Managing Director and General Counsel
,
Citadel Investment Group, L.L.C.
Daniel&nbspHeller
,
Head of Secretariat, Committee on Payment and Settlement Systems
,
Bank for International Settlements
Manmohan&nbspSingh
,
Senior Economist
,
International Monetary Fund
Cícero Augusto Vieira&nbspNeto
,
Chief Operating, Clearing & Depository Officer and Member of the Executive Board
,
BM&F Bovespa SA
3:30 PM
Reception
Last Updated: 03/19/2012
Hotel and Area Information
Tel: (312) 660-8200
Website
Rate:  $209.00 + 16.4% Chicago Hotel Occupancy Tax
Block availability date:  Thursday, February 9.
Cut-off date: Thursday, March 15. Please reserve your room in a timely matter to ensure availability. eservations made after the cut-off dates will be subject to availability and prevailing rate.
Reservations:  Please call (877) 303-0104 and mention you are with the Chicago Fed Symposium, or you may also register online.