APPG Sixth Annual Business Leaders of Color Panel Discussion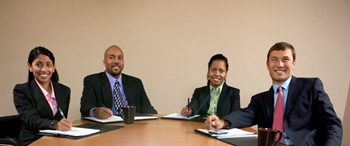 The African American Association for Personal and Professional Growth (APPG) is hosting the Sixth Annual Business Leaders of Color Panel discussion and networking reception on Thursday, December 5, 2013.
During the discussion, you will have the opportunity to interact with dynamic business leaders in the Chicagoland area who participate on as well as chair corporate boards; energize organizations and communities; and help promote the next generation of leaders. Each panelist offers a unique perspective and serves as both an example and an inspiration through cultural, civic and educational contributions.
This year's discussion will include:
Key moments when you need to take control of your career
What happens when you do not take control of your career
How to identify resources, organizations and individuals that can help facilitate a promotion, or a change in job or career
Key behaviors that should be changed in order to better enable success
How to overcome career challenges or bumps in the road.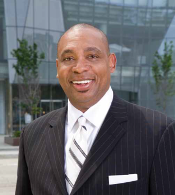 Billy Dexter
Managing Director and Partner, Heidrick & Struggles International
Currently, Billy Dexter is Managing Director and Partner at Heidrick & Struggles and a member of their global diversity services practice. He is one of three African-American partners at what is the world's largest executive search firm. Working across all industry and functional groups, he assists clients in creating diverse leadership teams. "It's finding solutions that create a more diverse environment and a more inclusive culture." Prior to Heidrick & Struggles, Dexter held senior management roles at some of the world's largest companies, including being National Director of International and Diversity Recruitment Solutions for Deloitte & Touche, Vice President for Diversity Recruitment Initiatives for Monster Worldwide, and Executive Vice President & Chief Diversity Officer for MTV Networks.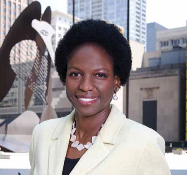 Brenda Russell
Director and Client Relations Executive, PricewaterhouseCoopers
As Director and Client Relations Executive for PricewaterhouseCoopers(PwC), Brenda Russell drives growth of the firm's relationships with key Midwest-based companies and their C-suite executives. She positions the firm and identifies opportunities for PwC to provide distinctive service in tax and consulting matters. As Director of the Illinois Department of Employment Security prior to PwC, Russell retained ultimate responsibility for an annual operating budget of over $280 million, over1,700 employees distributed throughout nearly 70 locations within the state, along with the efficient and accurate payment of an average of $2 billion annually in unemployment insurance benefits.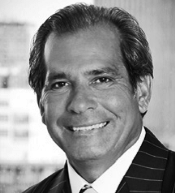 Hugo Chaviano
Senior Partner, Sanchez, Daniels & Hoffman LLP
Hugo Chaviano has served as counsel for Fortune 500 companies, large financial institutions, and others on complex business and legal issues, at both the national and international levels, concerning insurance and reinsurance matters, products liability, breach of contract, employment, Directors and officers errors and omissions, as well as joint ventures, risk management, negotiation and alternative dispute resolution. Chaviano is a past President of the Hispanic National Bar Association, which represents over 25,000 Hispanic attorneys in the United States and Puerto Rico
Thursday, 12/05/13
4:30 PM
Attendee Check-in
Hors d'oeuvres will be served.
5:30 PM
Welcome Address
James&nbspPoole
,
Federal Reserve Bank of Chicago
5:35 PM
Introduction
Jerome&nbspJulian
,
Federal Reserve Bank of Chicago
5:40 PM
Opening Remarks and Introduction of Moderator
Val&nbspVanMeter
,
Senior Vice President
,
Federal Reserve Bank of Chicago
5:45 PM
Introduction of Panelists
Gaynor&nbspHall
,
Anchor/Reporter
,
WGN-TV
5:55 PM
Panel Discussion
Billy&nbspDexter
,
Managing Director and Partner
,
Heidrick & Struggles International
Brenda&nbspRussell
,
Director and Client Relations Executive
,
PricewaterhouseCoopers
Hugo&nbspChaviano
,
Senior Partner
,
Sanchez, Daniels & Hoffman LLP
6:40 PM
Questions from the Audience
6:55 PM
Closing Remarks
Jaron&nbspEanes
,
Federal Reserve Bank of Chicago
7:00 PM
Networking Reception
The event will conclude at 8:00 p.m.