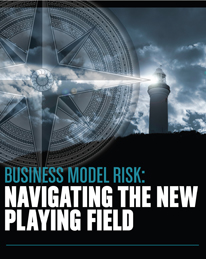 Co-sponsors: Federal Reserve Bank of Chicago and DePaul University, Driehaus College of Business, Center for Financial Services
While recent actions have delayed the immediate risks of the fiscal cliff, there continue to be headwinds for the financial sector. In order to navigate today's increasingly complex global markets, financial institutions and supervisors alike must consider challenges posed by current economic conditions, an evolving regulatory environment, new market participants and increasingly demanding technology capabilities and controls. Among the more significant challenges facing today's market participants given the factors identified above are business model and strategic risks. Financial institutions are generally challenged to identify revenue-generating opportunities in the current economic and regulatory environment that are consistent with their respective firms' risk appetite and capital adequacy planning requirements.
The sixth annual joint Risk Conference theme is focused on business model and strategic risk given the current environment, and will feature a noteworthy line-up of practitioners, supervisors and industry observers who will share their perspectives regarding the evaluation of business line growth strategies in the economic environment and their views on how strategic risk decisions will be consistent with new regulatory expectations and will ensure that operations are conducted within a framework that reflects strong technological capabilities given external risks.
This conference is not open to the media or the general public. Participants are requested to use discretion in sharing the content of the conference with professional colleagues. The use of electronic recording devices is prohibited.
Back To Top