Investing in Healthy Communities: Ideas to Action for Healthy People, Places and Planet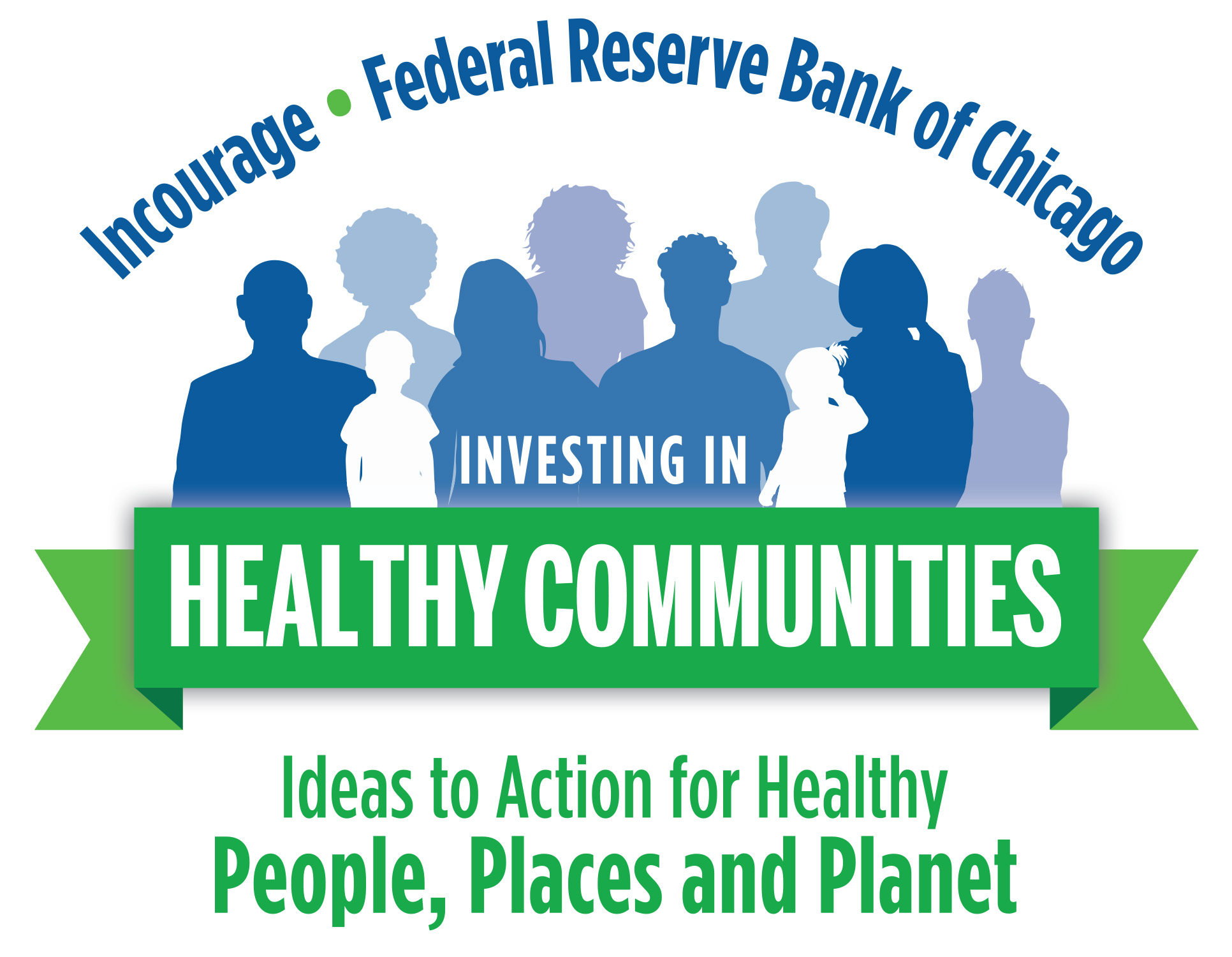 What is a "healthy community?" What successful strategies are communities using to collaborate across sectors to promote healthy people and strong economies? What are the opportunities for strengthening the interdependence between urban and rural economies? How are banks, CDFIs, philanthropy, and others investing to foster equitable access to health and prosperity for all? Why is investing in environmental sustainability important for people and places?
The Federal Reserve Bank of Chicago and Incourage are collaborating with Adams County Health Department, Aspirus Review Hospital & Clinics, Inc. Avivar Capital, CAP Services, Federal Home Loan Bank of Chicago, Forward Community Investments, Impact Seven, Michael Best Strategies, Robert Wood Johnson Foundation, USDA Rural Development, University of Wisconsin Population Health Institute, and the Wood County Health Department to host this event.
This daylong conference will share leading practices in healthy economic development, sustainability and investment, with a special focus on rural and regional approaches to move from ideas to action. The conference will also include strategies for ongoing collaborative work with a new administration in 2017. View agenda and additional information here.
Who Should Attend?
Bankers, especially those involved with the Community Reinvestment Act
Community development finance leaders
Philanthropic leaders
Hospital and health system leaders, especially those involved in community health improvement work
Public health leaders
Community and economic development leaders
City planners
Local and state government officials
Education and faith-based leaders
We encourage you to attend with key partners for shared learning and collaboration.
Conference Attendees Can Expect to:
Explore promising community development opportunities and sustainable, innovative financing strategies
Consider the interdependence of rural and urban communities
Learn how environmentally sustainable practices advance health and well-being
Grow and strengthen networks
Participate in collaborative action to realize healthy communities
More Information