Bridging the Digital Divide for an Inclusive Future
Bridging the Digital Divide for an Inclusive Future
Tap on the video to start the livestream
---
The economic future of both urban and rural places depends on overcoming the digital divide. The pandemic has put into stark relief the ramifications of being on the wrong side of the divide. In particular, the strains on our public education systems, most of which have implemented some form of remote learning since March, may have impacts lasting a generation or longer. Besides its effects on education at all levels, digital exclusion (or marginalization) has impacted access to stimulus benefits; efforts to rapidly scale up telemedicine; work from home; and even basic tasks, such as banking, shopping online for necessities, and connecting with family and friends during a period of crisis. This panel will bring together experts to discuss the current state of the digital divide. They will highlight solutions for building broadband infrastructure where it's needed, providing access to digital devices, and promoting digital literacy, which has become critical for gaining living-wage employment.
---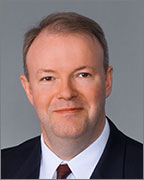 Mike Berry
Policy Advisor
Federal Reserve Bank of Chicago
Opening Remarks
---
David Oppedahl
Senior Business Economist
Federal Reserve Bank of Chicago
Moderator
---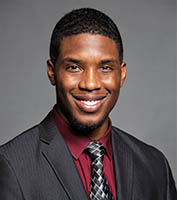 Joshua D. Edmonds
Director of Digital Inclusion
City of Detroit, Department of Innovation and Technology(DoIT)
Panelist
Joshua Edmonds is the City of Detroit's inaugural director of digital inclusion. He is responsible for the creation of Connect 313—Detroit's sustainable digital inclusion strategy designed to bridge the digital divide. While appointed at the City, Edmonds has testified in front of Congress on the matter of digital equity, hosted Detroit's first Digital Inclusion Summit, established the City's first Digital Equity Fund, and most recently, raised over $30 million for distance learning and telehealth initiatives for Detroit residents. Edmonds also chairs the Telehealth Committee within the Federal Communications Commission's Intergovernmental Advisory Committee.
Prior to his current role, Edmonds served as a Digital Inclusion Policy Fellow at the University of Michigan, a Digital Innovation Fellow at the Cleveland Foundation, and a Public Service Fellow at the Cuyahoga Metropolitan Housing Authority working on President Obama's ConnectHome initiative. Edmonds has been recognized by the Federal Communications Commission, Next Century Cities, Government Technology, and the National Digital Inclusion Alliance, among others, for his contributions to the field.
---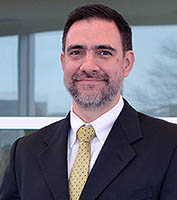 Roberto Gallardo
Director
Purdue Center for Regional Development
Panelist
Roberto Gallardo is the director of the Purdue Center for Regional Development and a Purdue Extension community & regional economics specialist. He holds an electronics engineering undergraduate degree, a master's in economic development, and a PhD in public policy and administration. Gallardo has worked with rural communities over the past decade conducting local and regional community economic development, including the use of technology for development.
He is the author of more than 80 articles, including peer-reviewed and news-related ones regarding rural trends, socioeconomic analysis, industrial clusters, the digital divide, and leveraging broadband applications for community economic development. He is also the author of the book Responsive Countryside: The Digital Age & Rural Communities, which highlights a twenty-first-century community development model that helps rural communities transition to, plan for, and prosper in the digital age. Gallardo is a TEDx speaker, and his work has been featured in a WIRED magazine article, a MIC.com documentary, and a RFDTV documentary.
---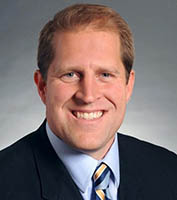 Matt Schmit
Director
Illinois Office of Broadband
Panelist
---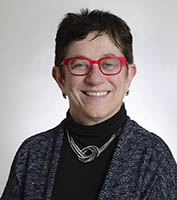 Gigi Sohn
Distinguished Fellow
Georgetown Law Institute for Technology Law & Policy
Senior Fellow and Public Advocate, Benton Institute for Broadband & Society
Panelist
Bridging the Digital Divide for an Inclusive Future