Workforce Challenges During Chicago's Recovery
Workforce Challenges During Chicago's Recovery
---
How can government, philanthropy, education, and the private sector work together to make workplaces safe under pandemic conditions and get displaced workers back to work? What strategies can be built into such efforts to improve the long-run job prospects for racially diverse and economically disadvantaged workers? Chicago leaders from business, labor, education, and workforce development organizations will discuss these questions.
---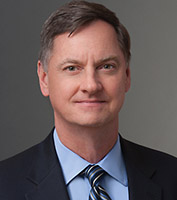 Charles Evans
President
Federal Reserve Bank of Chicago
Welcome Remarks
---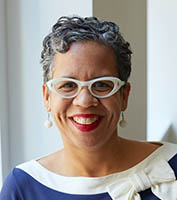 Amanda Cage
President and CEO
National Fund for Workforce Solutions
Moderator
Amanda Cage is the president and CEO of the National Fund for Workforce Solutions. Cage joined the National Fund in March 2020, bringing more than 20 years of federal workforce system, grant-making, and organized labor experience to the organization. Throughout her career, Cage has focused on ensuring economic inclusion and stability for workers and their families. Most recently, she served as the chief program officer at the Chicago Cook Workforce Partnership. There she managed a $70 million portfolio of public and private funding and a network of over 50 agencies for the country's second-largest workforce system. Before that, Cage served as director of human capital strategy for the Chicago Workforce Investment Council, where she led a citywide effort to increase Chicago's competitiveness in a knowledge-based global economy. For five years, she led the workforce development portfolio at the McCormick Foundation, and she was the 2004 J. Ira & Nicki Harris Foundation Fellow at the Chicago Community Trust. Cage started her career as a labor organizer working for Jobs with Justice and the Service Employees International Union and was a Trade Union Program Fellow at Harvard Law School. She is an Aspen Institute Economic Opportunities Program 2017–18 Job Quality Fellow and a 2019 Leadership Greater Chicago Fellow. Cage earned a bachelor's degree from Oberlin College and a master's degree in public policy from the Harris School at the University of Chicago.
---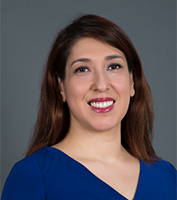 Elba Aranda-Suh
Executive Director
National Latino Education Institute
Panelist
---
Jack Lavin
President and Chief Executive Officer
Chicagoland Chamber of Commerce
Panelist
---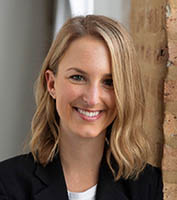 Andrea Kluger
Director of Legislation and Politics
Chicago Federation of Labor
Panelist
---
Juan Salgado
Chancellor
City Colleges of Chicago
Panelist
Workforce Challenges During Chicago's Recovery