}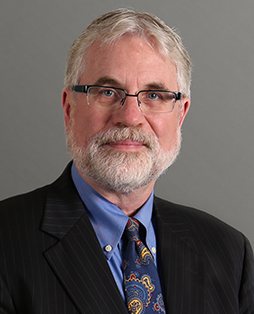 Economic Perspectives
Richard Heckinger, Robert Cox, David Marshall | 2016 | Vol. 40 | No. 4
Download
Policy Discussion Papers
Robert Cox, Robert Steigerwald | 2017 | Vol. PDP | No. -2017-01 | April
Download
Interview
FIA's 11th Annual International Derivatives Expo
#TradeTalks interview with NASDAQ's Jill Malandrino
June, 5, 2018
Robert T. Cox passed away on December 7, 2018. He joined the Federal Reserve Bank of Chicago in August 2014 and served most recently as vice president in the financial markets group. Among other things, Bob represented the Chicago Fed in the activities of the OTC Derivatives Regulators' Forum, an international forum for information sharing and regulatory cooperation among central banks, prudential supervisors and securities and markets regulators.
Before joining the Chicago Fed, Bob was the head of the listed derivatives and clearing business for HSBC in the Americas and the founder and head of the futures business of Goldman Sachs in East Asia. He also served as a board member at the Hong Kong Clearing Corporation and the Singapore International Monetary Exchange (SIMEX), and he was a member of the Hong Kong Exchange Group's Clearing Consultative Panel.
Bob was a tireless advocate for the futures and derivatives industry and served for many years as a director of the Futures Industry Association.
Bob loved classical music, was a student of history and a mentor and friend to his colleagues at the Chicago Fed.
He was a graduate of Northwestern University and a longstanding supporter of academic and athletic activities at his alma mater and a loyal White Sox fan.