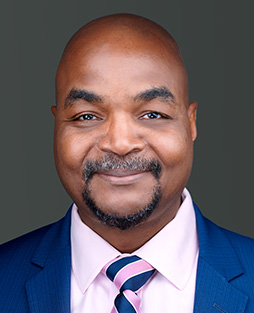 Frederick C. Martin
Senior Vice President, Administrative Services & Chief Financial Officer
With over 25 years of experience in numerous areas of the Bank, Fred began serving as Senior Vice President of Finance and Chief Financial Officer for the Federal Reserve Bank of Chicago in 2019. In this role he has oversight of Corporate Accounting, Financial Management, Procurement, Payment Services, and the Central Business Administration Function for Financial Planning & Analysis. In 2020, Fred's responsibilities expanded to include oversight of District Administrative Services. He is also a member of the district's Executive Committee and the Federal Reserve System's Advisory Group on Financial Management (AGFM).
Prior to his current position, Fred held the role of Vice President of Finance, Analytics & Strategy for the Customer Relations Support Office (CRSO) where his responsibilities included leadership of business analytics and strategy for the CRSO's FedLine, National Sales & Marketing, and Industry Relations business functions, in addition to multi-year planning and forecasting of the annual expense budget. Fred was also a member of the Financial Management Leadership Team, a collaborative System workgroup advancing strategies in support of Federal Reserve Financial Services.
While in the CRSO, Fred also served as Co-Chair of the Chicago District Leadership Council which provides oversight on operations, safety and district performance for the Bank. In addition, Fred served as the Chicago District Equal Employment Opportunity Officer. In this capacity he acted as an independent resource for employees in addressing concerns of harassment or discrimination. In collaboration with the Office of Diversity & Inclusion, Fred also provided strategic guidance on Diversity & Inclusion initiatives.
Fred's experience at the Bank reflects increasing responsibilities in a broad range of Federal Reserve business areas including Financial Planning & Analysis, Check Administration, Business Development, Facilities Operations, Law Enforcement, Hospitality Services, Strategic Planning & Support, Business Continuity, and Sales Operation & Analytics.
Fred earned his B.S in Economics from Eastern Michigan University and holds an MBA from the University of Detroit-Mercy.