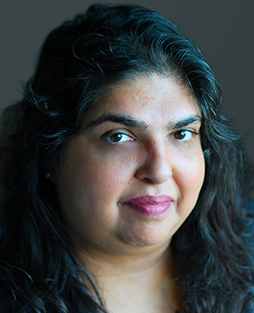 Suchi Saxena
Assistant Vice President and Community Affairs Officer
Suchi Saxena is assistant vice president of community and economic development with the Federal Reserve Bank of Chicago's community development and policy studies division. In this role, she leads outreach and stakeholder engagement to advance strategies for creating opportunity and improving economic outcomes for low- and moderate-income people and communities.
Prior to joining the Fed, Saxena served as a systems-leader in American K-12 education and youth development, driving change to ensure that all kids, especially those living in poverty, have access to the opportunities, relationships and skills needed to secure their social mobility and capacity to thrive. She has worked at the U.S. Department of Education's Office of Innovation and Improvement, the NYC Department of Education, and on behalf of several leading national philanthropic organizations.
Saxena earned a BA in economics from Wellesley College, an MPA in economic development from Columbia University's School of International and Public Affairs, and a Doctorate in Education Leadership from the Harvard Graduate School of Education.
Article
Suchi Saxena, Nathan Anderson, Cindy Hull | 2022 | December
Cindy Hull, Nathan Anderson, Suchi Saxena | 2022 | May
Nathan Anderson, Cindy Hull, Steven Kuehl, Suchi Saxena | 2022 | February
Nathan Anderson , Cindy Hull , Steven Kuehl , Suchi Saxena | 2022 | February