Clearinghouse Risk, Reference Rates, and Cryptocurrency with Former CFTC Chair J. Christopher Giancarlo
The Honorable J. Christopher Giancarlo was on the frontlines of the biggest issues shaping global financial markets as the 13th chairman of the U.S. Commodity Futures Trading Commission (CFTC). Known by some as "CryptoDad," Giancarlo visits LaSalle Street to discuss his reflections a year after leaving the CFTC, key issues he faced during his tenure, and emerging issues shaping the markets today. The conversation includes discussion of clearinghouse risk and the work of the Financial Stability Board, the risks embedded in reference rates, and why regulators should be investing time in the future of digital currency.
This episode of LaSalle Street is hosted by Maggie Sklar, senior policy advisor and director of international engagement in the Financial Markets Group at the Federal Reserve Bank of Chicago. Prior to joining the Chicago Fed, Sklar held various senior leadership positions within the CFTC, including senior counsel to Chairman Giancarlo, associate director of the Office of International Affairs, and senior counsel to Commissioner Mark P. Wetjen.
---
On Mic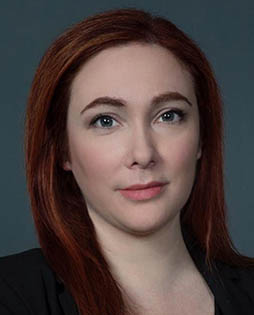 Senior Policy Advisor and Director of International Engagement
Federal Reserve Bank of Chicago
Host
Senior Counsel
Willkie Farr & Gallagher
Guest
---
The views expressed on LaSalle Street are the speakers' own and do not necessarily reflect the views of the Federal Reserve Bank of Chicago or the Federal Reserve System.