Office of the President
---
Past Presidents
Charles L. Evans served as president and chief executive officer of the Federal Reserve Bank of Chicago from September 2007 to January 2023. Before becoming the Chicago Fed's ninth president, Evans was its director of research and senior vice president. His personal research has focused on measuring the effects of monetary policy on U.S. economic activity, inflation, and financial market prices and has been published in peer-reviewed journals. Earlier in his career, Evans taught at the University of Chicago, University of Michigan, and University of South Carolina. He continues to serve as a board member for several Chicago civic organizations, including the Chicago Council on Global Affairs. He earned a bachelor's degree in economics from the University of Virginia and a doctorate in economics from Carnegie-Mellon University. Read Evans's reflection on 15 years as president and policymaker here.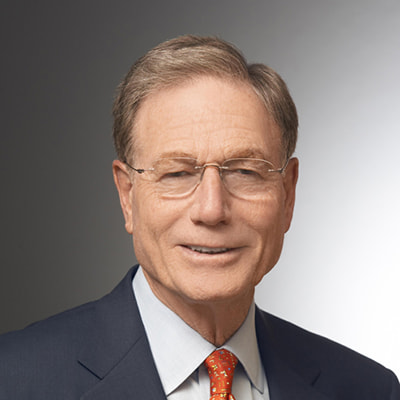 Serving from September 1994 to August 2007, Michael H. Moskow was the eighth president and chief executive officer of the Federal Reserve Bank of Chicago. In his early career, Moskow taught economics, labor relations, and management at schools including his undergraduate alma mater, Lafayette College. Serving in the federal government between 1969 and 1977, he held senior positions, such as undersecretary at the U.S. Department of Labor and senior staff economist with the Council of Economic Advisers. After years in private sector business, Moskow served as deputy United States trade representative in 1991. Moskow, who remains active in Chicago civic affairs following his retirement from the Chicago Fed, received a PhD in business and applied economics from the University of Pennsylvania, as well as three honorary degrees and numerous awards for civic engagement and business acumen.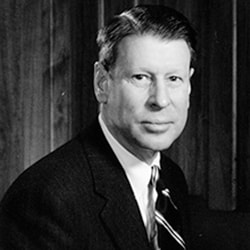 Silas Keehn (1930–2016) served as the seventh president of the Federal Reserve Bank of Chicago from July 1981 to September 1994, following a 23-year career at Mellon Bank. After serving in the U.S. Navy during the Korean War and receiving an MBA from the Harvard University Graduate School of Business Administration, Keehn joined Mellon Bank's trainee program in Pittsburgh in 1957. He held positions of increasing responsibility at Mellon Bank until leaving as vice chairman in 1980. Before taking the reins at the Chicago Fed, Keehn was briefly chairman and CEO of Chicago's historic Pullman, Inc. Keehn was a charter trustee and director of Hamilton College, his undergraduate alma mater. He also sat on the boards of numerous civic and professional organizations.