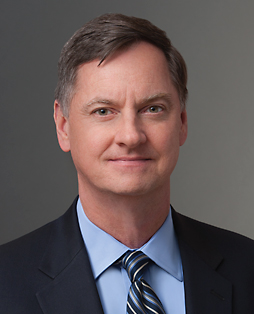 Charles Evans
President and Chief Executive Officer
Charles L. Evans has served as president and chief executive officer of the Federal Reserve Bank of Chicago since September 2007. In that capacity, he serves on the Federal Open Market Committee (FOMC), the Federal Reserve System's monetary policymaking body.
Before becoming president in September of 2007, Evans served as director of research and senior vice president, supervising the Bank's research on monetary policy, banking, financial markets, and regional economic conditions.
His personal research has focused on measuring the effects of monetary policy on U.S. economic activity, inflation, and financial market prices and has been published in peer-reviewed journals.
Evans is active in the civic community. He is a trustee at Rush University Medical Center, a director of the Chicago Council on Global Affairs, a member of the Economic Club of Chicago board of directors, and a member of the Civic Committee of the Commercial Club of Chicago and Civic Consulting Alliance board.
Evans has taught at the University of Chicago, the University of Michigan, and the University of South Carolina. He received a bachelor's degree in economics from the University of Virginia and a doctorate in economics from Carnegie-Mellon University in Pittsburgh.
Notes
The Federal Reserve Bank of Chicago is one of 12 regional Reserve Banks across the country. These 12 banks—along with the Board of Governors in Washington, DC—make up our nation's central bank. As head of the Chicago Fed, Evans oversees the work of roughly 1,400 employees in Chicago and Detroit who conduct economic research, supervise financial institutions and provide payment services to commercial banks and the U.S. government.
Chicago Fed Letter
Economic Perspectives